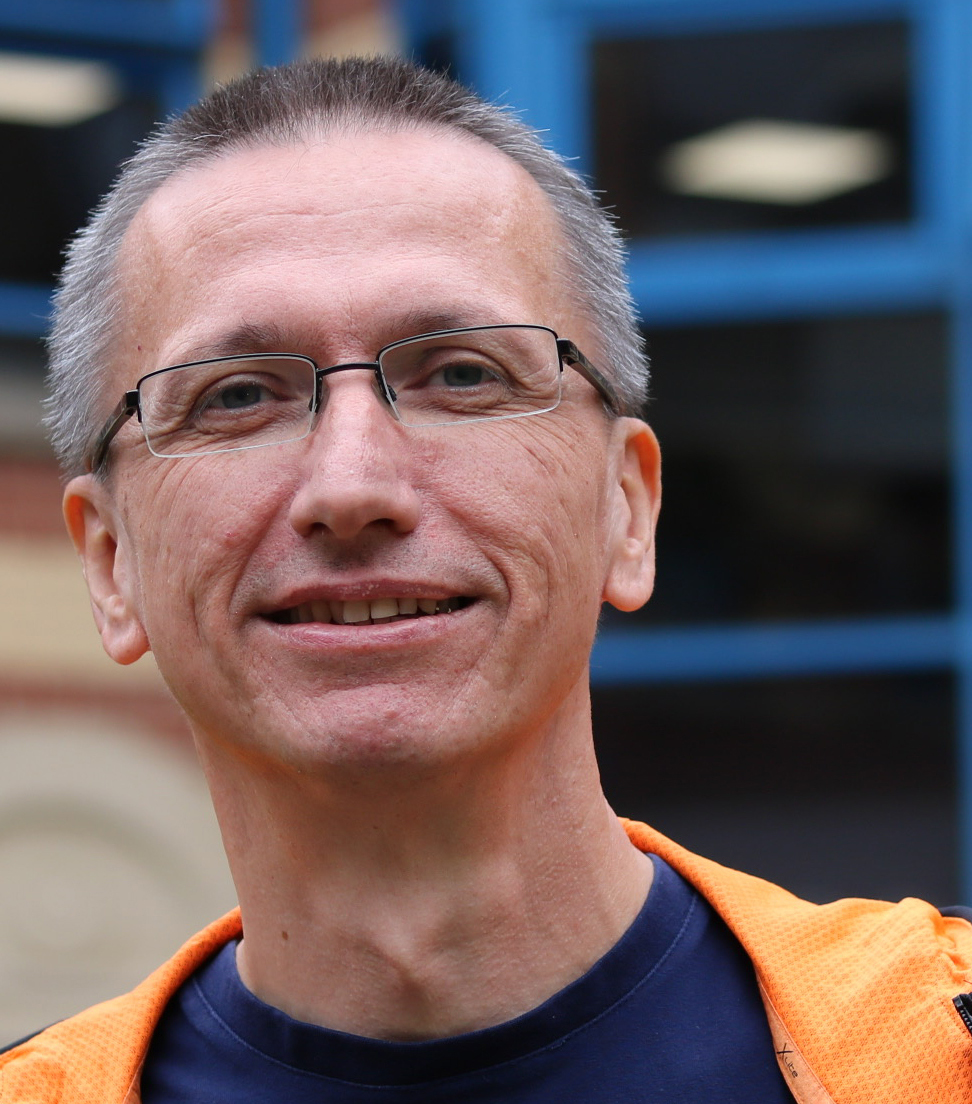 I am a researcher at the Austrian Research Institute for Artificial Intelligence and also a research fellow at the University of Sheffield and a member of the Natural Language Processing Group of the Computer Science Department. Enthusiastic developer of open source software.
Most recently I have been working on a project that analyses the behaviour of visitors of a large Austrian news site and how the discourse in the online discussion forums influences the interaction with the site and on a project that uses NLP (among other approaches) to find, understand and warn about abuse directed at women journalists on Twitter.
I am part of the core development team that develops the GATE NLP framework and main designer and developer of the Python GateNLP package and have developed and contributed to a number of GATE plugins and other GATE related software as well as many other open-source projects.
I am interested in a wide range of research topics, including machine learning approaches for text tagging, learning to rank and metric learning, approaches to natural language processing based on imitation learning and cost-sensitive learning and the synergies between knowledge representation and ontologies on one hand and natural language processing on the other hand.
Contact
Freyung 6/6, A-1010 Vienna, Austria
Email: johann.petrak (AT) gmail.com (preferred)
Email: johann.petrak (AT) ofai.at
Email: johann.petrak (AT) sheffield.ac.uk
Skype: joh_pet
Twitter @johann_p
Publications
See also Google Scholar
Selected publications:
Classification Aware Neural Topic Model for COVID-19 Disinformation Categorisation
Xingi Song, Johann Petrak, Ye Jiang, Iknoor Singh, Diana Maynard, Kalina Bontcheva
PLOS ONE 16(2): e0247086. https://doi.org/10.1371/journal.pone.0247086
[PDF] [BIB]
Using ontologies to map between research data and policymakers' presumptions: the experience of the KNOWMAK project
Diana Maynard, Benedetto Lepori, Johann Petrak, Xingyi Song, Philippe Laredo
Scientometrics 2020.
[PDF] [BIB]
Classification Aware Neural Topic Model and its Application on a New COVID-19 Disinformation Corpus
Xingyi Song, Johann Petrak, Ye Jiang, Iknoor Singh, Diana Maynard, Kalina Bontcheva
arXiv preprint [PDF]
Team Bertha von Suttner at SemEval-2019 Task 4: Hyperpartisan News Detection using ELMo Sentence Representation Convolutional Network
Ye Jiang, Johann Petrak, Xingyi Song, Kalina Bontcheva, Diana Maynard
(Winning system of Task 4, Hyperpartisan News Detection)
Proceedings of the 13th International Workshop on Semantic Evaluation, 840-844.
[PDF] [BIB] [Software]
A Deep Neural Network Sentence Level Classification Method with Context Information
X Song, J Petrak, A Roberts. Proceedings of EMNLP 2018.
ArXiv version: [PDF] [BIB]
Adapted TextRank for Term Extraction: A Generic Method of Improving Automatic Term Extraction Algorithms.
Z Zhang, J Petrak, D Maynard. Proceedings Semantics 2018.
[PDF] [BIB]
An extensible multilingual open source lemmatizer.
A Aker, J Petrak, F Sabbah. Proceedings of RANLP 2017.
[PDF] [BIB] [Software]
Using @Twitter conventions to improve #lod-based named entity disambiguation
G Gorrell, J Petrak, K Bontcheva
Proceedings of ESWC 2015.
[PDF] [BIB]
Analysis of named entity recognition and linking for tweets
L Derczynski, D Maynard, G Rizzo, M van Erp, G Gorrell, R Troncy, J Petrak, K Bontcheva
Information Processing & Management, 2015
[PDF] [BIB]
Random Indexing for Finding Similar Nodes within Large RDF Graphs.
D Damljanovic, J Petrak, M Lupu, H Cunningham, M Carlsson, G Engstrom, B Andersson.
ESWC 2011

Selected Projects
A list of selected projects I participated in:
Knowmak (2017/18): methods for ontology enrichment and keyword extraction for ontology-based topic annotation of documents
Comrades (2016): Collective Platform for Community Resilience and Social Innovation during Crises. Development and deployment of a multilingual entity disambiguation and linking system as a service, based on GATE.
DeCarboNet (2016): A Decarbonisation Platform for Citizen Empowerment and Translating Collective Awareness into Behavioural Change
Trendminer (2013/14): large scale semantic annotation of news articles and tweets based on named-entities from Wikipedia/DBPedia and development of approaches for the disambiguation between candidate entities.
Khresmoi (2013/14): large scale semantic annotation of health-related documents and web pages for semantic search; annotation of named entities and relations for anatomy and pathology terms in German radiology reports.
OREX (2010-12): Ontology-based information extraction and search: Ontology-based recognition and extraction of relevant information from online job-ads and semantic search of the extracted information.
LarKC (EU FP 7 Large-Scale Integrating Project) (2009): random indexing for the detection if semantically related nodes in large ontologies and linked biomedical data.
INSPIRATION (K-Net COAST) (2009/10): structural analysis of medical dictations, automatic recognition of sentence boundaries in audio-transcripts.
Software
I am an enthusiastic developer and supporter of open source software and have contributed to the development of the GATE NLP framework, the Python GateNLP NLP framework, many GATE NLP plugins, the FARM deep learning framwork, and a number of other projects.

Some selected software projects: